News and Events
SBA Club Championship 2018 - Results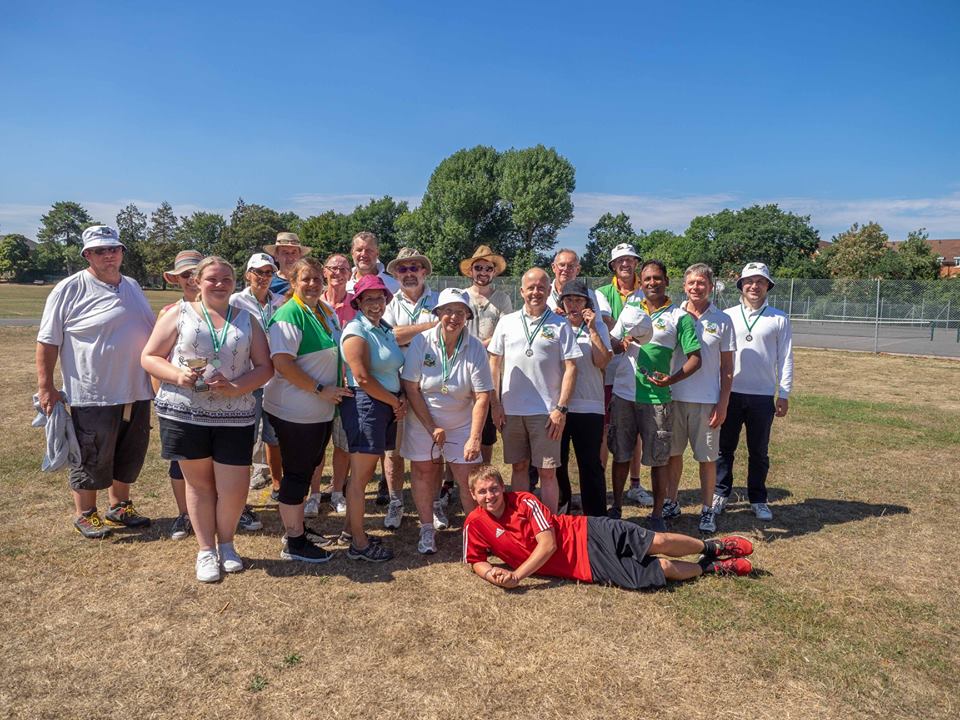 Gents Longbow




Gold: Alan
Silver: Peter


Gents Recurve




Gold: Sathish
Silver: John M
Bronze: Ion


Gents Barebow




Gold: John T


Junior




Gold: Lauren



Ladies Longbow




Gold: Sue Crowe


Ladies Recurve




Gold: Leanne
Silver: Cath
Bronze: Elaine


Ladies Barebow




Gold: Mary






Junior Club Champion - Lauren




Overall Club Champion - Elaine



Full rankings :
Sash 874 -Recurve; John M 830 -Recurve; John T 775 -Barebow; Ion 738 -Recurve; Chris J 725 -Recurve; Kevin G 722 -Recurve; Rob L 624 -Recurve; Leanne 582 -Recurve; Bruce 563 -Recurve; Mary 483 -Barebow; Cathy 452 -Recurve; Sue 443 -Longbow; Lauren 435; Elaine 384 -Recurve; Michelle 367 -Recurve; John V 367 -Barebow; Alan 253 -Longbow; Peter 218 -Longbow; Joyce 82 -Longbow; Dave DNF -Recurve; Tom DNS -Barebow;

Some photos of the day here
SBA Club Championship 2018 - Target List

Assembly and instruction will be at 9.45am. Please ensure that you arrive in good time to have your bow set up before this. Sighters will be at 10am SHARP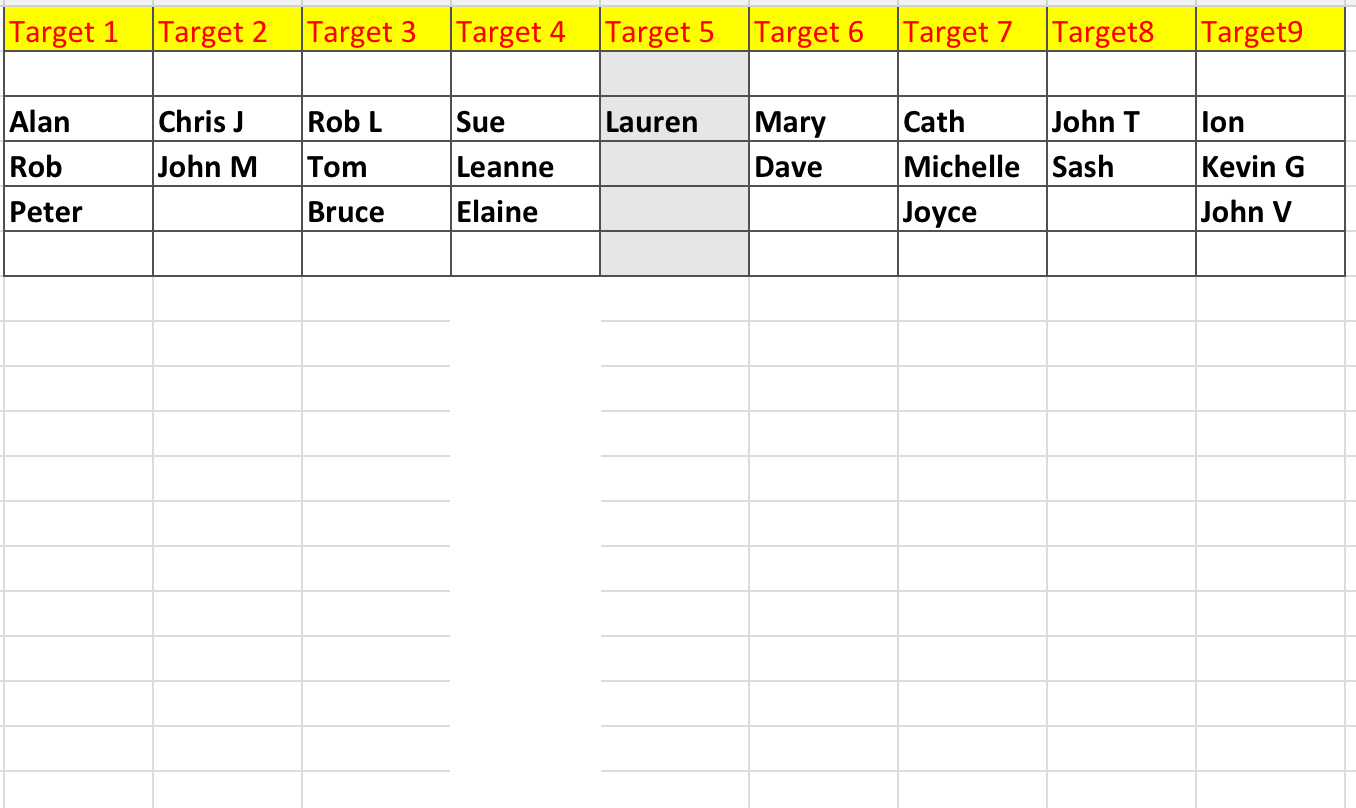 Archery GB's Big Weekend 2018

South Bucks Archers archery club hosted an Archery 'Big Weekend' event on Sunday so that members of the public could come and try out archery, many for the first time. Over 40 people attended the open morning to try their hand at archery. The event proved to be popular with men and women of all ages. Children over 10 years old were also able to pick up a bow and shoot.

Club secretary, Mary Blumbergs, said "It was great to see so many people come and have a go at archery. Our experienced archers supervised members of the public as they shot over 450 arrows between them. We were really pleased with the amount of interest in the club and had a wonderful time sharing our passion for archery with the local community. A big thank you to our volunteers who made the event possible'

The Big Weekend is a nationwide initiative, by governing body Archery GB, that encourages archery clubs to open their doors to the public to raise awareness of the sport and provision in their local areas. South Bucks Archers was one of over 80 clubs nationwide to take part.

South Bucks Archers welcomes new members who must first undertake a beginners' course before joining.

Some photos of the day here -facebook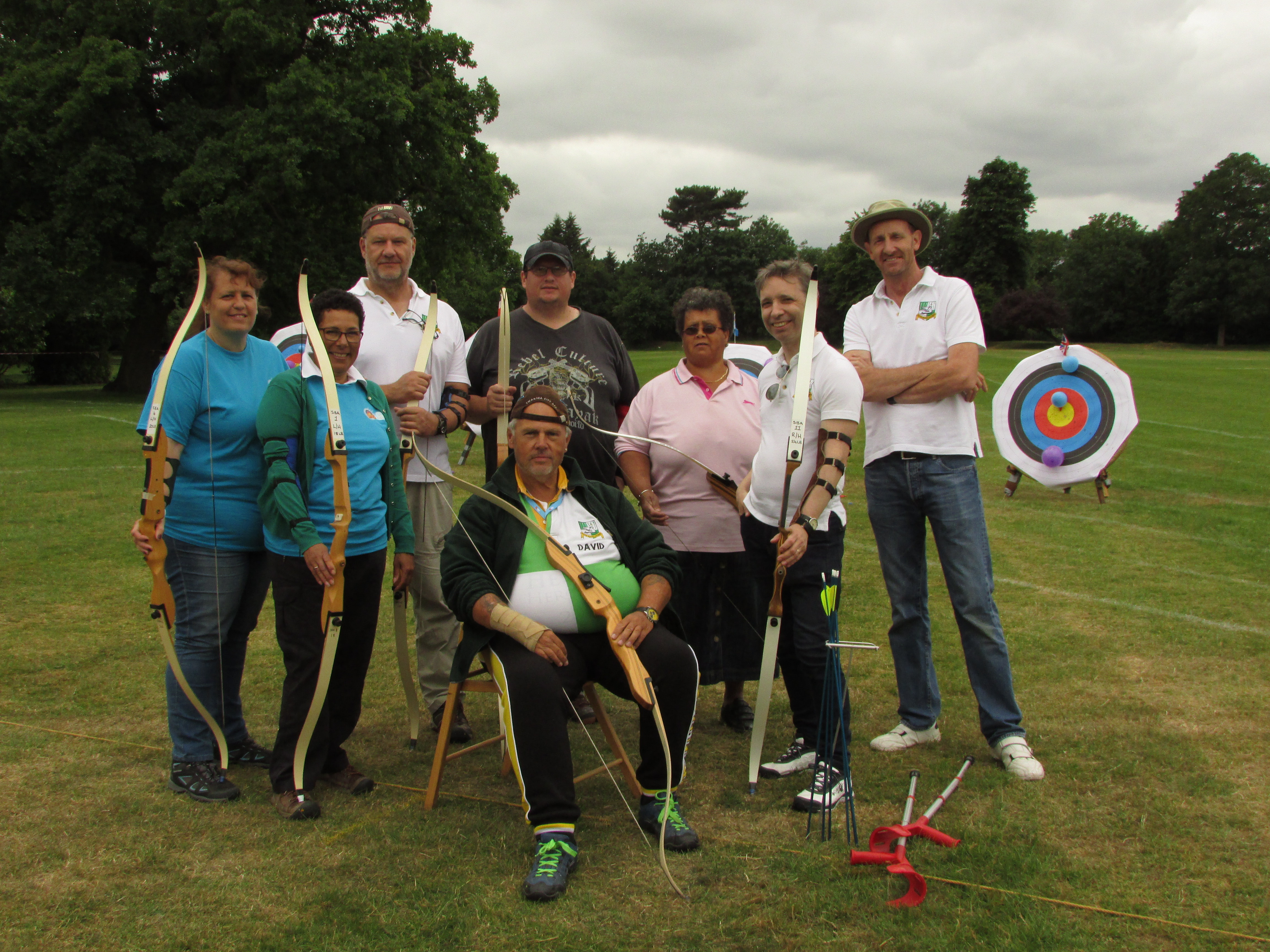 Bowmen of Burleigh 2018

Sue had a wonderful time at Bowmen of Burleigh's Record Status open shoot today. The weather was very variable. She shot a Hereford Round and came first, receiving a gold medal. Well done!

Windsor at Windsor 2018

Kevin, Sue & Alan had a good day shooting the Windsor @ Windsor. Sue won the Ladies Longbow.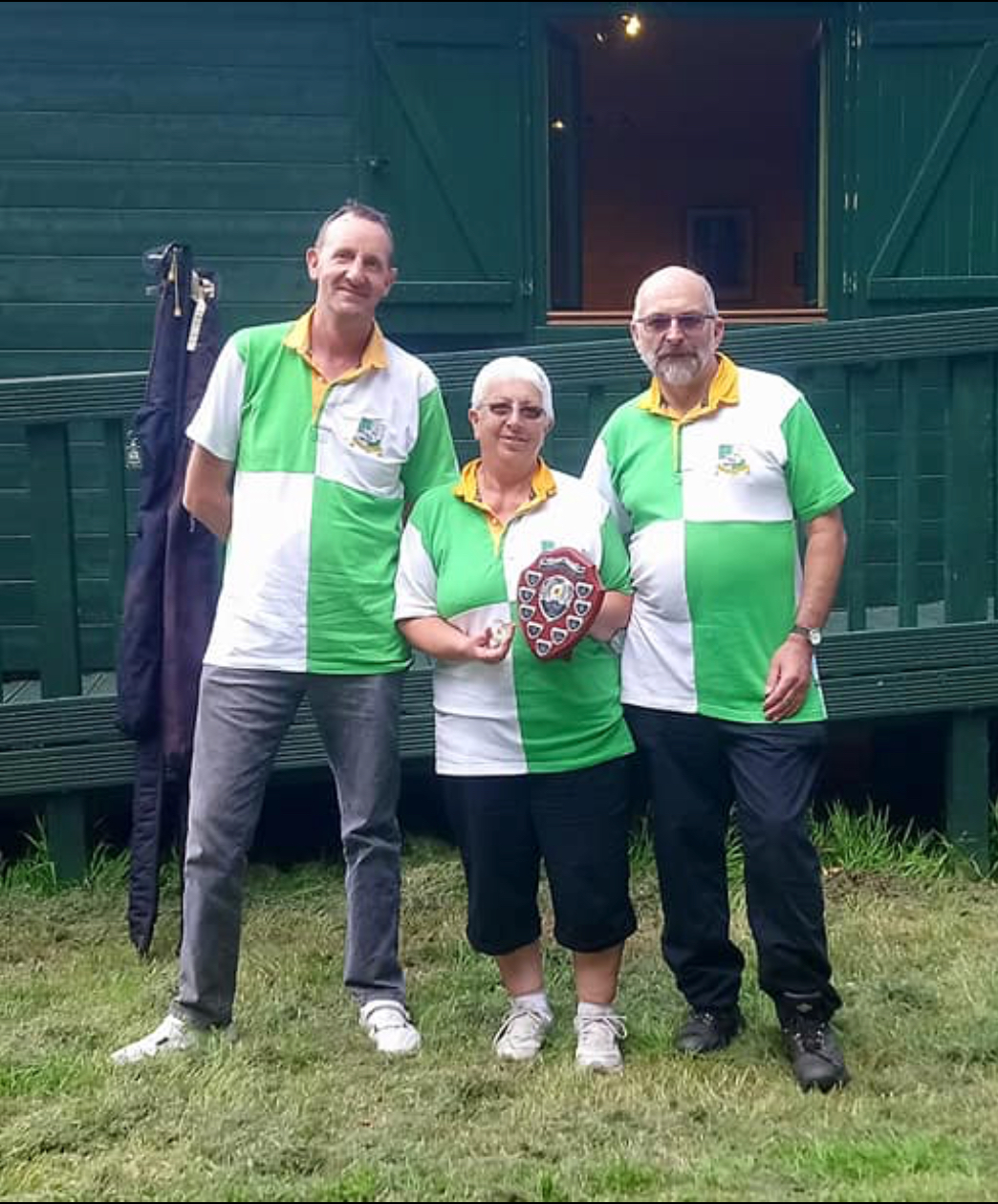 WMAS Flight Competition

Well done to Kevin G, 3rd in the U35lb and Unlimited categories at the WMAS Flight competition on Sunday with a distance of 294yds. Note the use of set squares to measure the perfect angle.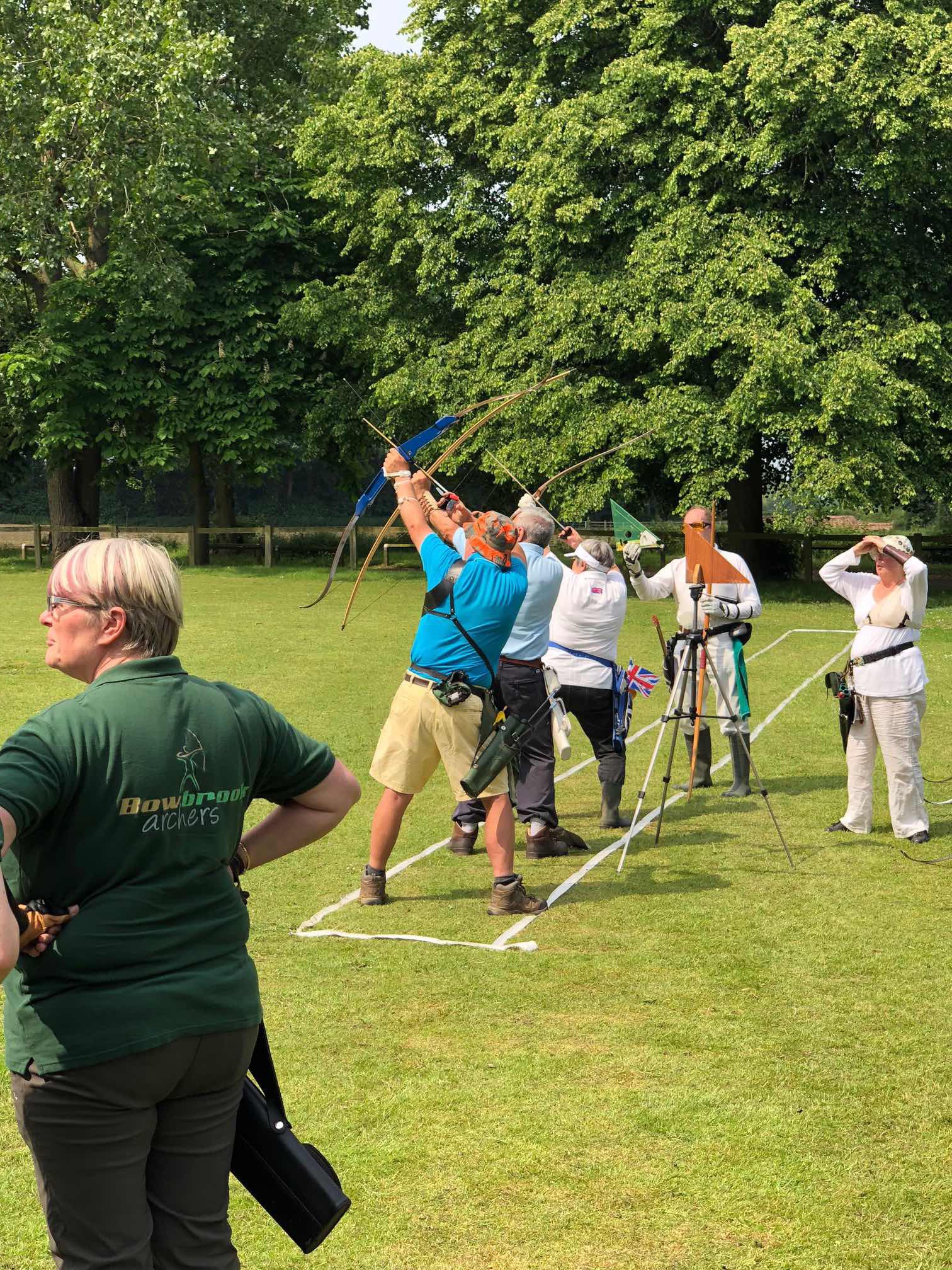 Royal Clout & Tea Party

We had a wonderful time yesterday shooting in our Royal Clout and Tea Party. Many thanks to Alan for organising the shoot and Leanne and John for the wonderful tea party and prizes.

Whiteleaf Longbow Shoot


Sue won the Ladies category at the Whiteleaf Longbow Shoot 2018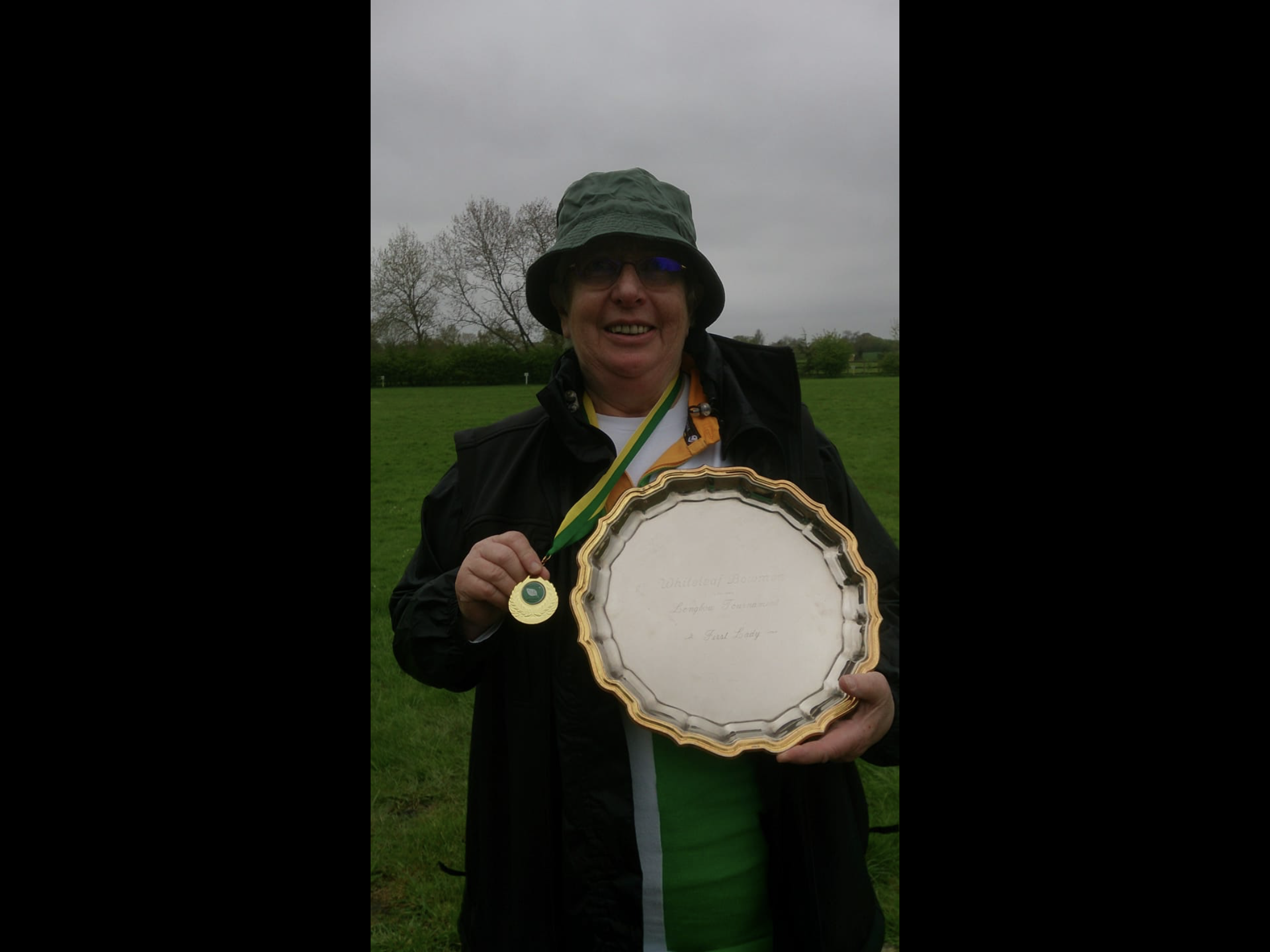 Annual club lunch, Red Lion, Iver - 8th April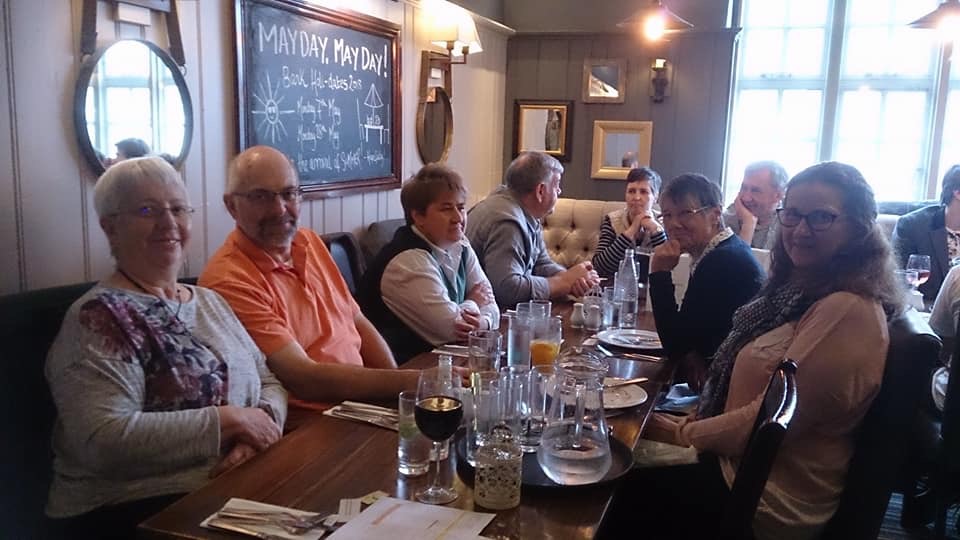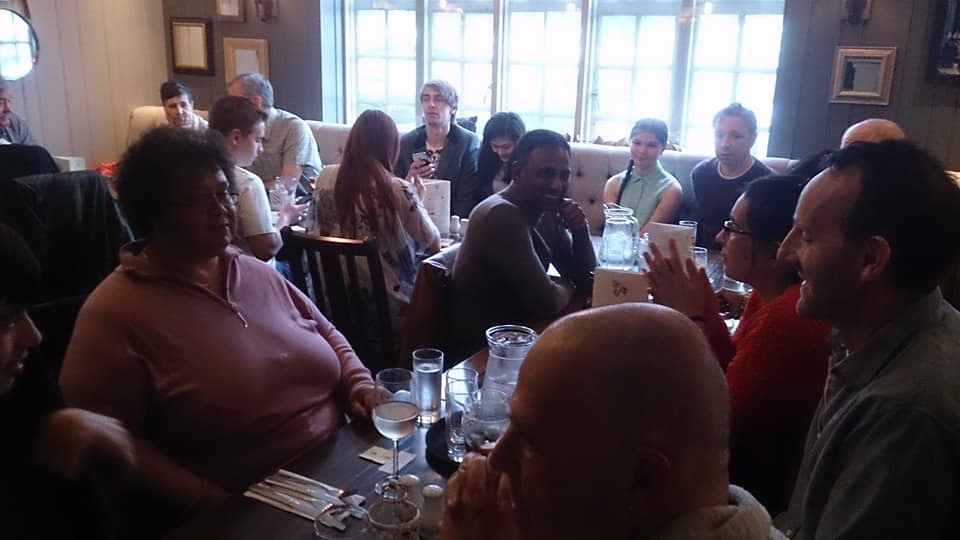 SBA Indoor Championship Shoot - April 3rd 2018
South Bucks Archers held their Indoor Club championship on Tuesday. With yet another new round designed for the event by the club's records officer, standard 10 zone scoring on a modified Bray face- one winner per pool then going through to an eliminator round.


The eliminator round saw Longbow archer Peter Swann, Barebow archer Mark Caines and Recurve archers Rose Bradley, John Murphy and Saffiya Sheikh pitted in knock out stages.


Peter was the first to be knocked out, followed by Saffy, with Mark Ca finishing in 3rd place.

The final nail biting head to head saw John beat Rose to become the club's Indoor Champion.

It has been a thoroughly enjoyable event, congratulations to our medal winners and a well-deserved win for John Murphy.



Standing from the night are below:
John M 315
Michael 284
Sash 229
Rose 238
John T 238 - Barebow
Dave 188
Kevin G 181
Leanne 177
Mark Ca 172 - Barebow
Chris J 168
Chris P 124
Saffy 107
Peter 106 -Longbow
Bruce 99
Sue 95 - Longbow
Alan 87 - Longbow
Lauren 83
Mary 81 - Barebow
Joyce 61 - Longbow
Jason 59 - Barebow
Sebastian 57